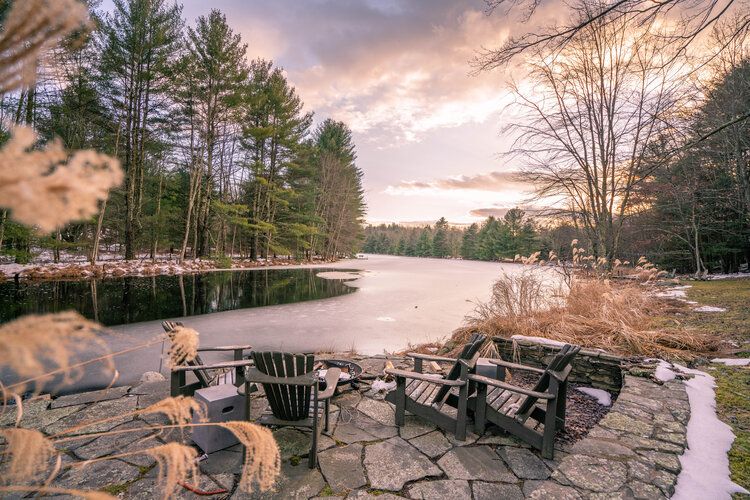 Our COVID-19 Response
We hope that everyone reading this is feeling well and staying safe in these difficult times! The Home Sweet Hudson stands with you during this time and we are feeling grateful for the little things—our health, our family and our work.
We think that it is extremely important to acknowledge that there are several stakeholders involved in our vacation rental business and that includes our housekeeping partners, our homeowners, our guests and our local community.
Therefore, we would like to share our COVID-19 response and what we are doing during this time:
We have been taking the past few weeks to absorb the enormity of our collective situation. And, we wanted to share an update with you.
Four weeks ago, we were moving full speed ahead–getting ready and feeling good about welcoming the spring. We were putting together lists of allof the ways in which we prepare for high season: landscaping, HVAC servicing, pool openings and shining up those BBQ grills. Then, a new reality took hold. 
As we took in and accepted the grim news, we realized quickly that we needed to take a long look at our business and what these new dangers mean for our guests, our staff, our homeowners and partners, as well as the local community.
We huddled up and made some tough decisions and then, had some even tougher conversations.
Our first concern was addressing the safety of our housekeeping partners. We shared updates and best practices from the CDC on how to keep them safe and properly disinfect your homes.
As reality set in and social distancing became so important, we were flooded with cancellation requests. Until recently, Airbnb has been our primary booking channel, and their Extenuating Circumstances Policy has favored full refunds depending on many factors.
We listened to stories of cancelled weddings, family reunions and summer vacations. We heard from guests who, overnight, lost their jobs and could no longer afford these trips and international travelers who didn't know when they would be able to get in to the US. We felt their pain, their anxiety and their concern. It made it very easy to put our guests safety first and offer 100% refunds to anyone affected by COVID-19 but was not covered by the Airbnb policy.
For any remaining short-term reservations on our books, our team worked to reach out to offer to reschedule their stay or cancel their booking at a full refund.
Within a weeks time, 25% of our homeowners made the choice to quarantine themselves at their Upstate home; effectively taking them off the market for the foreseeable future.
Our remaining vacation rentals have taken on a new, temporary life as monthly rentals, transforming into havens for families seeking open space to navigate the realities of working from home while their children learn online; those distancing from loved one on the frontlines as medical and emergency professionals; seniors looking to shelter.
We've worked to establish strict protocols in order to make this model safe for both guests and the local community, which means:
All new bookings are 30+ day rentals or 14+ day extensions for families who have already been quarantined in this area.
New inquiries are being screened to establish guidelines for social distancing during their stay and require guests to bring essential supplies to avoid depleting local supply
We are sharing lists on safe, no-contact grocery, restaurant and bar options so that renters can support local businesses during this time. Check out Hudson Valley Magazine, and We're Still Open HV!
We are also using this time to on-board some new properties, focus on strengthening our internal systems and we look forward to a safe and prosperous future on the other side of this pandemic.
If you have any questions about our COVID-19 response, we invite you to reach out to us directly. We'd love to hear from you!