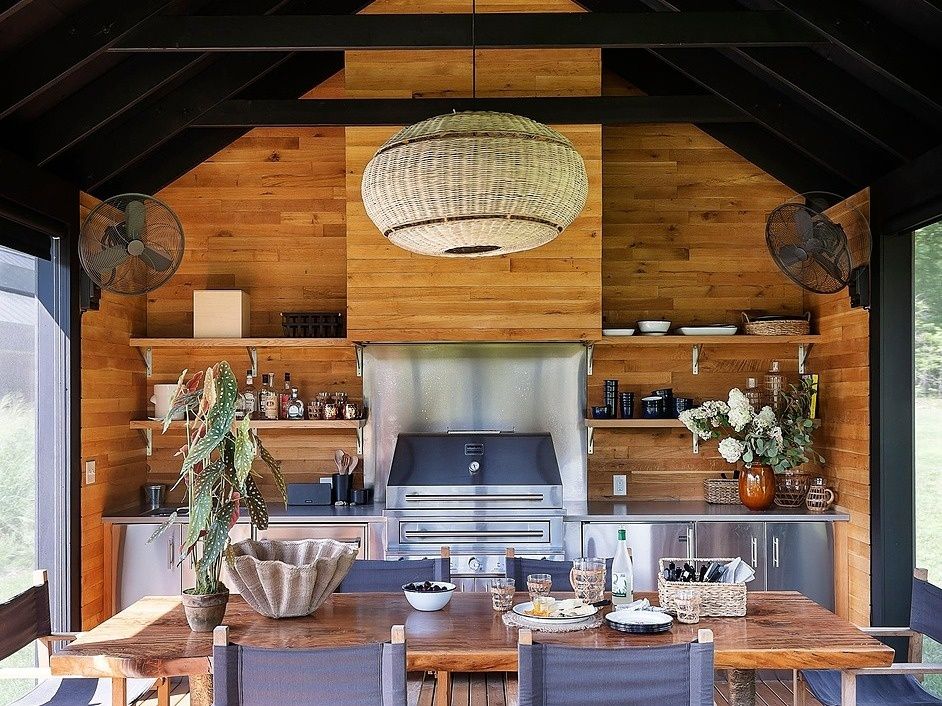 A Retreat @ Hudson Woods
A Retreat @ Hudson Woods is a luxury oasis nestled in the private woods of Kerhonkson. Nearby breweries, farms, and fine dining restaurants make Kerhonkson is true destination, but the privacy and relaxing nature of A Retreat is a peaceful draw as well.
Located on 8 acres of land in the Hudson Woods development, nestled between the Catskills and Hudson Valley, A Retreat was recently featured in Architectural Digest. The property includes an outdoor garden with fresh herbs and vegetables (accessible in the summer and fall), a natural spring pond, and is surrounded by forest and mountains making for a breathtaking setting and perfect getaway.